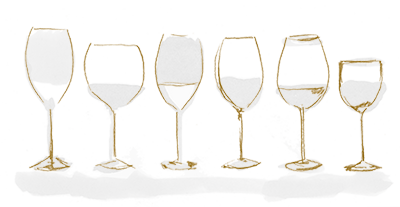 Beverage Program
As Vetri Cucina's dinner menu has evolved over the years, so too has our extensive beverage program. Over the course of two decades, we have collected rare and sought after vintages and continue to expand our offerings. With two temperature-controlled cellars housing more than 2,500 bottles, our wine list is carefully curated and managed by a team of certified sommeliers. The collection represents every region of Italy, as well as a sampling of the world's classic wine regions.
Each night we offer a unique pairing to perfectly complement the dishes on our tasting menu. These wines are also available by the glass.
While Vetri Cucina does not have a sit-down bar, we do offer a full selection of spirits and liquors and are prepared to serve classic cocktails, aperitifs, digestifs, Scotch, bourbon and grappa. An extensive selection of domestic and international beers is also available.
*Due to our extensive wine collection we have a firm no outside beverage policy.