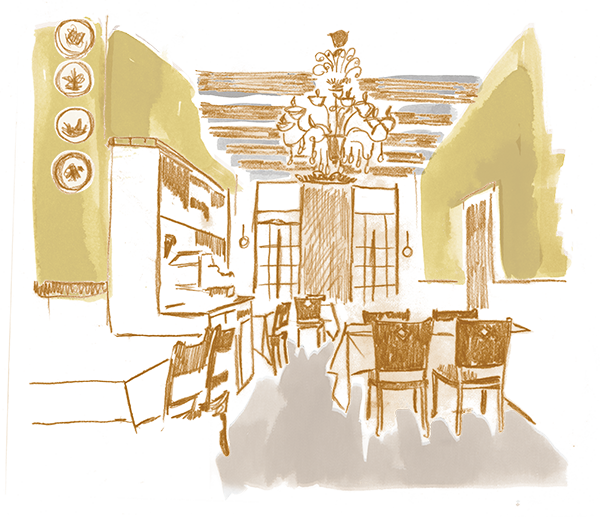 Vetri Cucina
Dining Experience
Located in a historic townhome in the heart of Philadelphia, Vetri Cucina is a unique space that invites guests to become part of our family. With seating for 32, the intimate dining room evokes the charms of Italy with custom crafted features including hand-blown Murano glass chandeliers, Richard Ginori porcelain and Venetian glassware.
In order to fully showcase the constantly evolving, dynamic creativity of Chef Vetri and his team, Vetri Cucina serves a Quattro Piatti menu at $165pp using the highest quality local and specialty ingredients. Simple yet elegant, the seasonal meal is inspired by both classic Italian recipes and our extensive culinary research across the globe. This is the restaurant's sole dining option, designed to provide each and every guest with a memorable, unparalleled experience.
At Vetri Cucina, our team is constantly traveling, expanding our knowledge and discovering new preparations, ingredients, products and flavors from around the world. It is our pleasure to translate these travels and our passion to your table.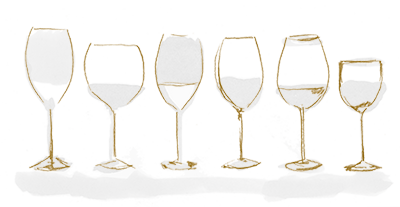 Beverage Program
As Vetri Cucina's dinner menu has evolved over the years, so too has our extensive beverage program. Over the course of two decades, we have collected rare and sought after vintages and continue to expand our offerings. With two temperature-controlled cellars housing more than 2,500 bottles, our wine list is carefully curated and managed by a team of certified sommeliers. The collection represents every region of Italy, as well as a sampling of the world's classic wine regions.
Each night we offer a unique pairing to perfectly complement the dishes on our tasting menu. These wines are also available by the glass.
While Vetri Cucina does not have a sit-down bar, we do offer a full selection of spirits and liquors and are prepared to serve classic cocktails, aperitifs, digestifs, Scotch, bourbon and grappa. An extensive selection of domestic and international beers is also available.
*Due to our extensive wine collection we have a firm no outside beverage policy.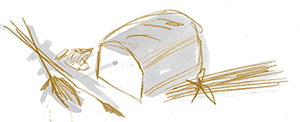 Grain Project
We are pleased to announce that the grains used in our pastas, breads and pastries are house-milled and sustainably grown. By stone milling, we harness the flavor of the germ and bran while preserving the integrity, making for a superior product that both delights the palate and nourishes the body. Rediscovering grain has brought new energy and inspiration to our work, and we are thrilled to share it with you.
Our Extended Family
We're proud to work with the most respected farmers, artisans and suppliers in the industry. Many of our partners are local, and all set the standard for excellence in their specialty.
Baldor- Produce
Bronx, NY
www.baldorfood.com
Broken Arrow Ranch- Game Meats
Ingram, TX
www.brokenarrowranch.com
Buon Italia- Italian Specialty Foods
New York, NY
www.buonitalia.com
Castle Valley Mill- Local Grains
Doylestown, PA
www.castlevalleymill.com
D'Artagnan- Specialty Foods, Mushrooms, Meats, Foie Gras
Newark, NJ
www.dartagnan.com
DiGiacomo Brothers- Italian Specialty Foods
Conshohocken, PA
www.digiacomobros.com
Fair Food Philadelphia- Local Cheeses
Philadelphia, PA
www.fairfoodphilly.org
Green Meadow Farm- Local Produce, Meat, Dairy
Gap, PA
www.glennbrendle.com
Green Zebra Farm- Local Produce
Gradyville, PA
610.416.3598
Hayden Flour Mills- Grain
Phoenix, AZ
www.haydenflourmills.com
Heritage Farm- Local Produce
Philadelphia, PA
www.heritagefarmphiladelphia.org
Julius Silvert- Dried Goods
Philadelphia, PA
www.juliussilvert.com
Linvilla Orchards- Apples, Pumpkins, Local Produce
Media, PA
www.linvilla.com
Murray's- Cheese
New York, NY
www.murrayscheese.com
Primal Supply Meats- Meats, Eggs
Philadelphia, PA
www.primalsupplymeats.com
Pondini- Imported Cheeses
Somerset, NJ
www.pondini.com
Regalis Foods- Truffles, Seafood, Meats, Specialty Foods
Long Island City, NY
www.regalisfoods.com
Samuels Seafood Company- Seafood, Mushrooms, Specialty Foods
Philadelphia, PA
www.samuelsandsonseafood.com
Wells Meats- Local Meats
Philadelphia, PA
www.wellsmeats.com